UGQ's HANGER Series of catenary cut tarps is designed to keep you and your gear dry in any weather.
This is our most popular size, providing maximum coverage suitable for most hammocks as well as group tarp camping.

| | | | | |
| --- | --- | --- | --- | --- |
| Model | R/L | Width | Weight 1.1-20D | Guy Out |
| HANGER 12 | ~144" (366cm) | ~116" (295cm) | 14.9 oz. (422g) | 4 + 2 R/L |
Constructed from a super low stretch 1.1/oz 20d Sil/PU coated Ripstop Polyester. Polyester based fabrics have much less stretch than traditionally used nylon based fabrics. This means your tarp will stay taut throughout the night, performing more efficiently than a nylon based tarp would. Sil/PU Polyester also has the advantage of naturally repelling water, resulting in your tarp being much lighter when wet and pack up much smaller as it will not absorb water like a traditional Silnylon will.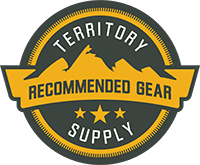 20d 1.1/oz Sil/PU Polyester – Featuring 2nd generation of our silicone double coated 1.1 oz. polyester ripstop (SilPoly). This fabric is coated with a silicone/PU layer on each side and is waterproof/non-breathable. In addition to excellent waterproof/windproof characteristics, SilPoly offers lower water absorption and increased UV resistance compared to SilNylon. Particularly useful in outdoor applications to minimize sag/stretch when wet and color fade over time.
Hydrostatic Head (i.e. waterproof rating) >2000mm
All tarps have Triple Stitched Polyester Modified French Seam Ridge with double split ring ridge connection, Polyester double stitched reinforced structural edge tape detail and our unique double split ring "ZERO STRESS" tie outs. Stakes, Guy Lines and Tarp Ridge Line NOT INCLUDED.
All Tarps are shipped with a Modified French Seam Ridge, while this type of seam is less prone to leaking with proper setup you may desire to seam seal it to insure a dry pitch.
DISCLAIMER: Due to monitor setting, monitor pixel definitions, the limitations of desktop scanners, digital photography, and dye lot variations, we cannot guarantee that the color you see on your screen is the exact color of the product. We strive to make our colors as accurate as possible, but the images on our website are intended as a guide to help you choose your items. All colors on the website are approximations of the actual colors. For best results, view this page with your color depth set to 16-bit (thousands of colors) or higher. If you'd like an actual sample swatch of fabric delivered to you so that you can see, touch, and evaluate the quality, color, and finish, please feel free to send us a request via email. Colors may be discontinued without notice. If you place an order for a color that is unavailable, you will be notified via email, at which time you may either select an alternate color, or request a full refund.
100% Polyester is used for all edge tape, ridge tape, and guy outs.
Standard is a double stainless steel split ring system that provides a secure connection with a variety of guy line diameters and materials.
For storage you have two choices available to you.
First a 40d SilPoly STUFFSACK sized for your tarp.
Don't need a stuff sack than we've got that option as well saving you a few bucks.
Warranty
UGQ Outdoor LLC warrants its products will be free from defects in materials and workmanship to the original owner for the lifetime of the product. If a warranty claim is validated, we will repair, replace or refund, at our option, the damaged product. The Limited Lifetime Warranty does not cover damage caused by normal wear and tear, accident, lost or stolen items, improper care or cleaning, non-standard usage, negligence or after-market modifications.
Lifetime of the product means the lifetime of the components, fabrics and materials of the warrantied product. Materials and components wear out, deteriorate and fade over time, depending on the products exposure to the elements and how the product is used and cared for. Our warranty does not cover products that fail or are damaged due to wear and tear.
Our Limited Lifetime Warranty does not include return shipping to our location.
Repairs arising from abuse or neglect of the product (e.g., torn fabric or rot caused by improper storage) will be done at reasonable rates.  We will provide you with an emailed estimate of the details of the necessary repairs, as well as the estimated cost, before any repair is performed.
Share your thoughts about the Hanger 12 - SilPoly