NECK GAITER/BUFF tubular bandanas offer style and sun protection without weighing you down. NECK GAITER/BUFF tubular bandanas can be worn MULTIPLE WAYS! Lightweight and comfortable, our NECK GAITER/BUFFS wick away moisture, dry quickly and breathe well. They can be worn more than 10 different ways—from a beanie to a headband to a hair tie. You'll be amazed by how effectively it reduces skin temperature and helps maintain hydration to keep you fresh and ready while outdoors.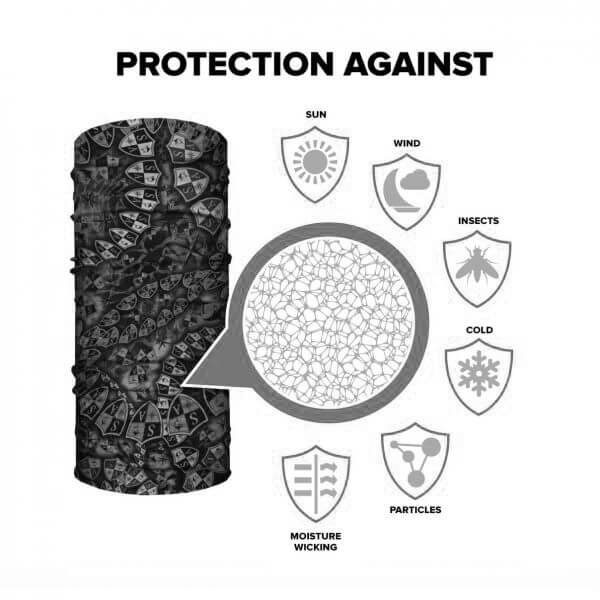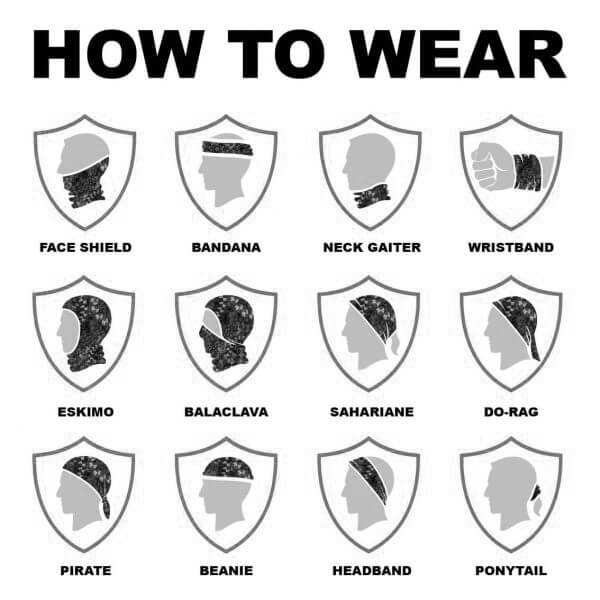 PRODUCT SPECS:
Soft, Breathable 100% Polyester Microfiber
100% Seamless
10 Ways to Wear
Repels Moisture
UPF30+
Stain Resistant
Odor Control
Protects Against Wind
Helps Maintain Hydration
Quick-Drying
2-Way Lateral Stretch
Product Dimensions: (approx.) 10.5 x 20.5 inches
Weight: 1.3 ounces
One Size Fits All Adults
Machine Washable
Air Dry
Do Not Iron
Warranty
UGQ Outdoor LLC warrants its products will be free from defects in materials and workmanship to the original owner for the lifetime of the product. If a warranty claim is validated, we will repair, replace or refund, at our option, the damaged product. The Limited Lifetime Warranty does not cover damage caused by normal wear and tear, accident, lost or stolen items, improper care or cleaning, non-standard usage, negligence or after-market modifications.
Lifetime of the product means the lifetime of the components, fabrics and materials of the warrantied product. Materials and components wear out, deteriorate and fade over time, depending on the products exposure to the elements and how the product is used and cared for. Our warranty does not cover products that fail or are damaged due to wear and tear.
Our Limited Lifetime Warranty does not include return shipping to our location.
Repairs arising from abuse or neglect of the product (e.g., torn fabric or rot caused by improper storage) will be done at reasonable rates.  We will provide you with an emailed estimate of the details of the necessary repairs, as well as the estimated cost, before any repair is performed.
Share your thoughts about the NECK GAITER